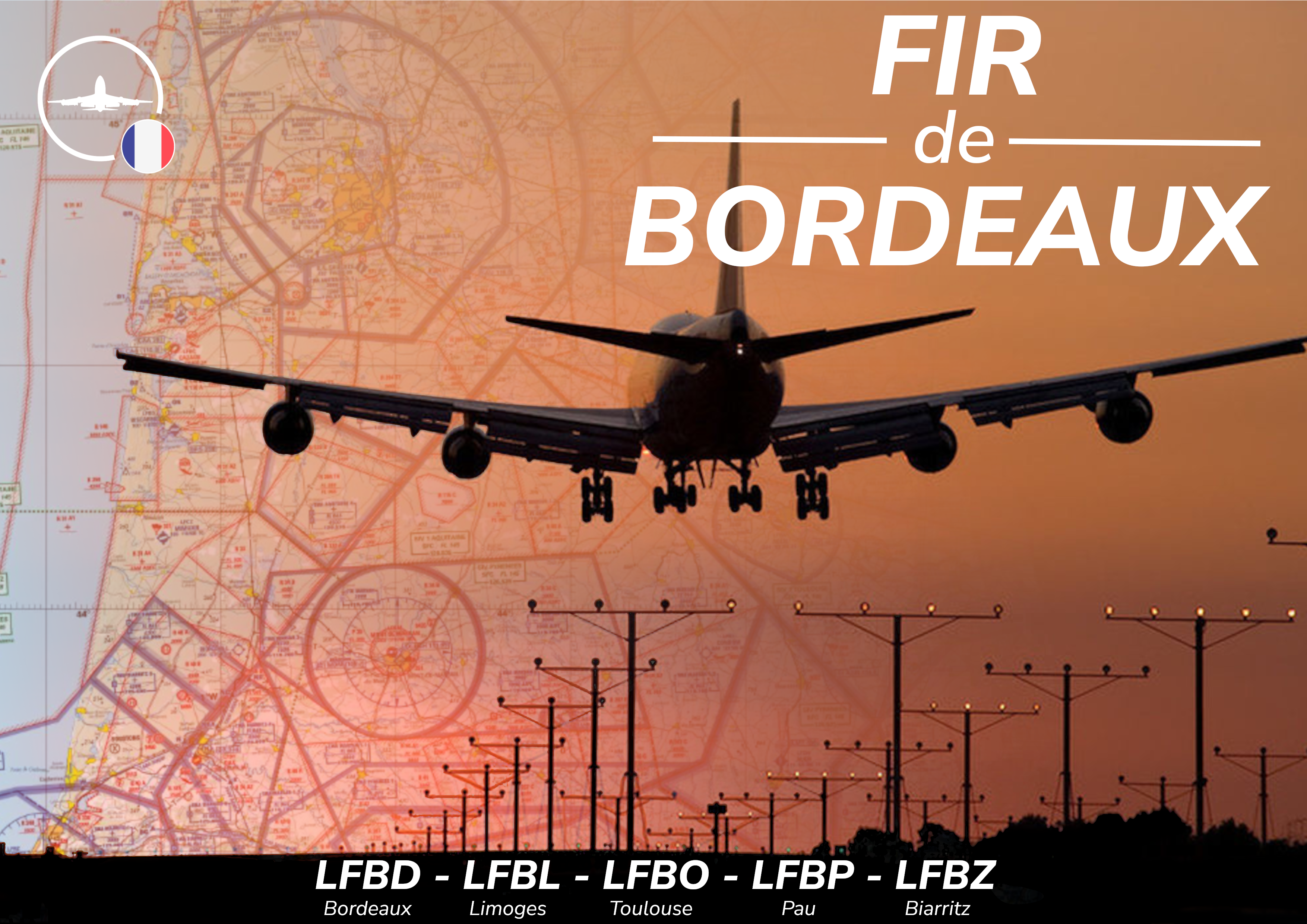 Welcome to the Bordeaux FIR!
This FIR gathers a great diversity of terrains, ideal for both IFR and VFR. There is something for all tastes and for all the reliefs: ocean, plain, beach, mountain, countryside and city.
We hope to find you quickly on a control or flight session on one of our courses!
Sincerely,
The animation team of the Bordeaux FIR

Calendar
19:00 UTC

September 29, 2020

During our 20th Anniversary too, Online Day is once every 2 week from 21:00 to 23:00 local time !

France Division and each FIR put in the spotlights territories or airport each online day edition.




Tuesday 29th September 2020

Paris FIR : Saint Cyr l'École (LFPZ)


Reims FIR : Strasbourg (LFST)
Marseille FIR : Perpignan (LFMP)

Bordeaux FIR : Toulouse and Bergerac (LFBO
FIR chiefs and animators
---
The email addresses of the animators are hidden since your are not logged in. In order to see them, please log in.