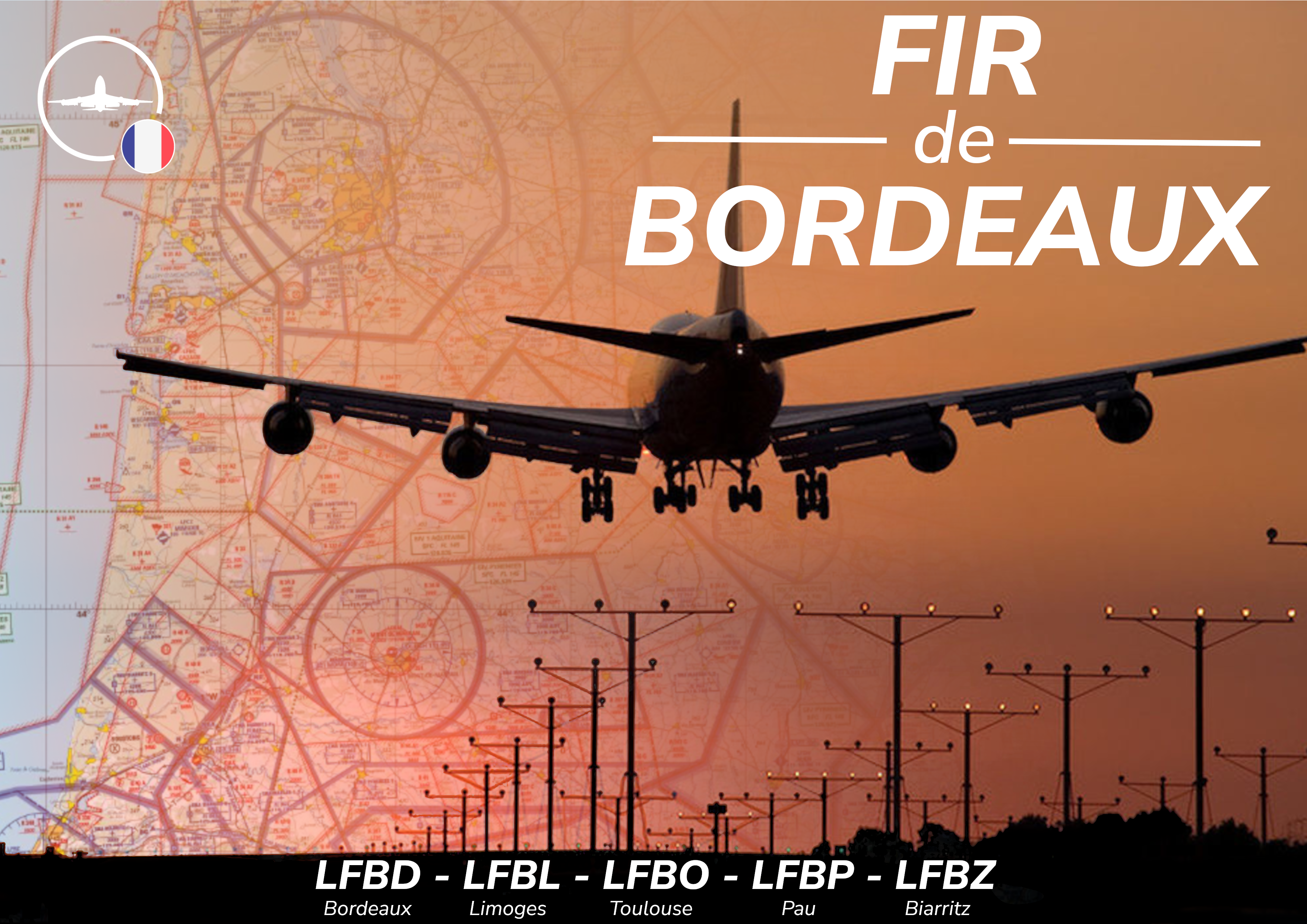 Welcome to the Bordeaux FIR!
This FIR gathers a great diversity of terrains, ideal for both IFR and VFR. There is something for all tastes and for all the reliefs: ocean, plain, beach, mountain, countryside and city.
We hope to find you quickly on a control or flight session on one of our courses!
Sincerely,
The animation team of the Bordeaux FIR

Calendar
A century ago, two Bréguet-14 took off from Bordeaux and Le Bourget, one pilot, one pax to Châteauroux. Once there, passenger would switch planes to get to their final destination.

Join the party to honor this first airline between and fly between Bordeaux and Le Bourget!




ROUTE

RNAV:

LFBD > LFPB : CNA UT182 KEPER

LFPB > LFBD : AGOPA UL167 ARTAX UN857 LMG




Conventional:

LFBD > LFPB CNA B19 AMB A34 KOVAK

LFPB > LFBD : MONOT R161 LEMIN G21 LMG R10 VELIN
FIR chiefs and animators
---
The email addresses of the animators are hidden since your are not logged in. In order to see them, please log in.
| Role | Name | Mail |
| --- | --- | --- |
| Bordeaux sector animator | Vacant | |
| Animateur of Sector Pau-Biarritz | Vacant | |
| Animateur of Sector Poitiers-Limoges | Vacant | |
| Toulouse sector animator | Guillaume Bousquet | Hidden |