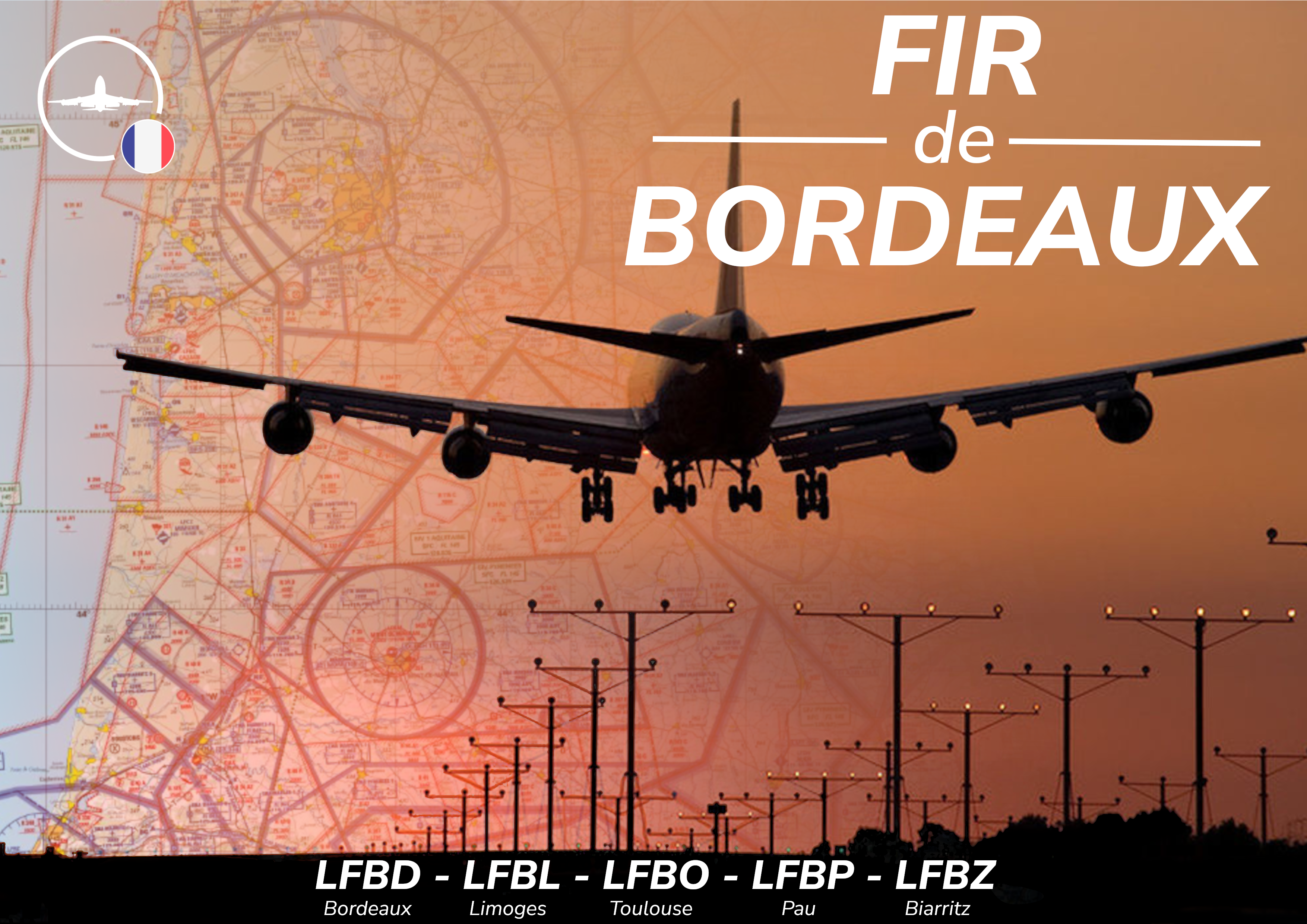 Welcome to the Bordeaux FIR!
This FIR gathers a great diversity of terrains, ideal for both IFR and VFR. There is something for all tastes and for all the reliefs: ocean, plain, beach, mountain, countryside and city.
We hope to find you quickly on a control or flight session on one of our courses!
Sincerely,
The animation team of the Bordeaux FIR

FIR chiefs and animators
| Role | Name | Mail |
| --- | --- | --- |
| LFBB-CH – Bordeaux FIR France Chief | Vacant | |
---
The email addresses of the animators are hidden since your are not logged in. In order to see them, please log in.
| Role | IVAO ID (VID) | Mail |
| --- | --- | --- |
| Bordeaux FIR animator | 598018 | Hidden |
| Bordeaux FIR animator | 653366 | Hidden |
| Bordeaux FIR animator | 577085 | Hidden |
| Bordeaux FIR animator | 647248 | Hidden |