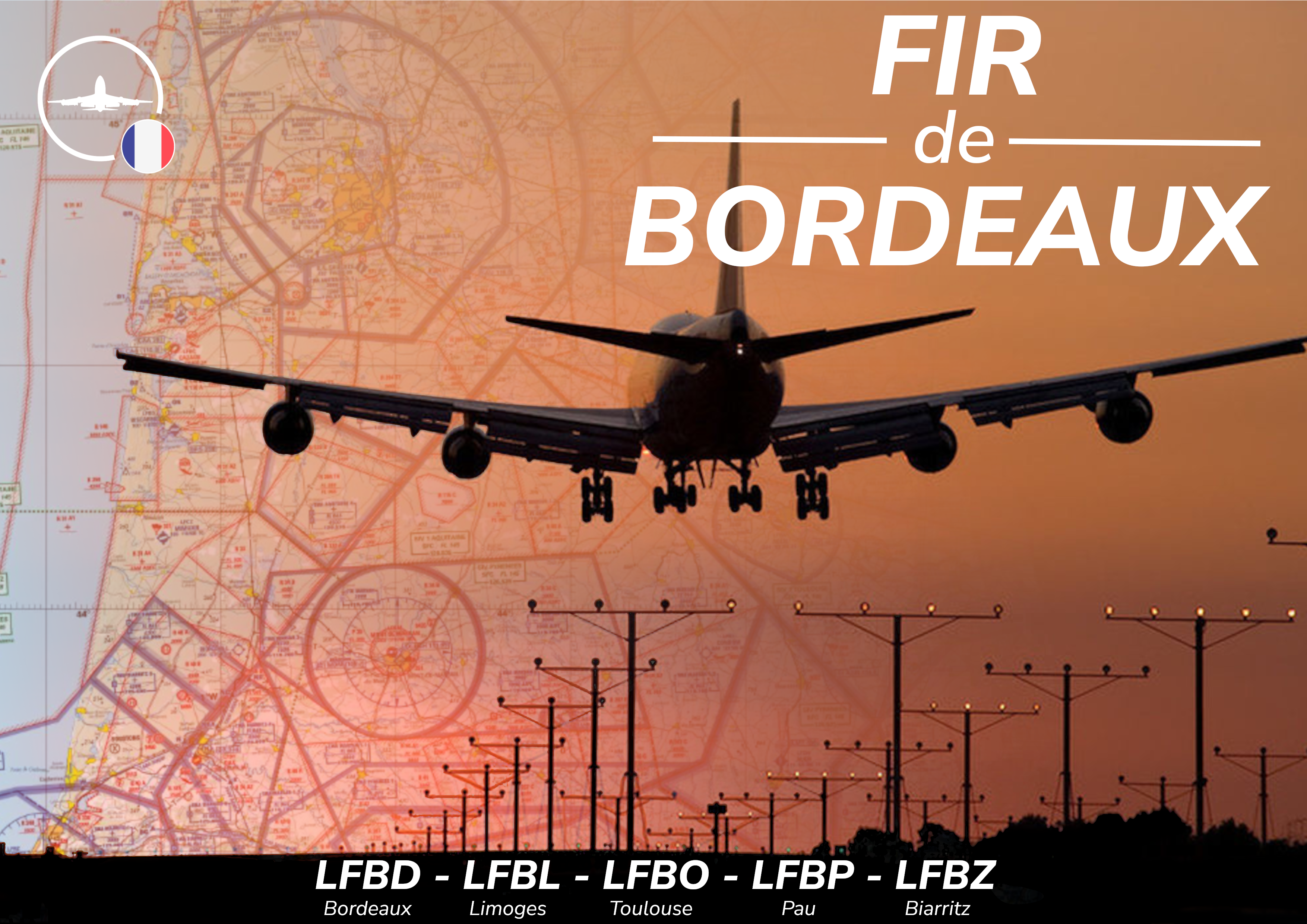 Welcome to the Bordeaux FIR!
This FIR gathers a great diversity of terrains, ideal for both IFR and VFR. There is something for all tastes and for all the reliefs: ocean, plain, beach, mountain, countryside and city.
We hope to find you quickly on a control or flight session on one of our courses!
Sincerely,
The animation team of the Bordeaux FIR

Calendar
08:30 UTC

December 5, 2020

Jean-François Godel is back for a new edition of the Téléthon. This year, with support from France Event department and Littoral Airlines, Jean-François will run a new marathon, which this year will be streamed live on the Internet. Supported by Michel Vasseur and Bastien Rolland, he crosses the entire French airspace to show enthusiasts what online simulation on IVAO means.

But of course, Téléthon is a national event to support research against genetic diseases and Jean-François, as every year sells nautical to support the operation.




This year,

20:00 UTC

December 8, 2020

During our 20th Anniversary too, Online Day is once every 2 weeks from 21:00 to 23:00 local time!

France Division and each FIR put in the spotlights territories or airport each online day edition.




Tuesday 8th December 2020

We are crossing Reims FIR, thanks to the VFR Online Day Tour. Join us!

Paris FIR : Vatry (LFOK)
Reims FIR : Lille + Metz-Nancy Lorraine (LFQQ+LFJL)


20:00 UTCDecember 8, 2020

FIR chiefs and animators

---

The email addresses of the animators are hidden since your are not logged in. In order to see them, please log in.