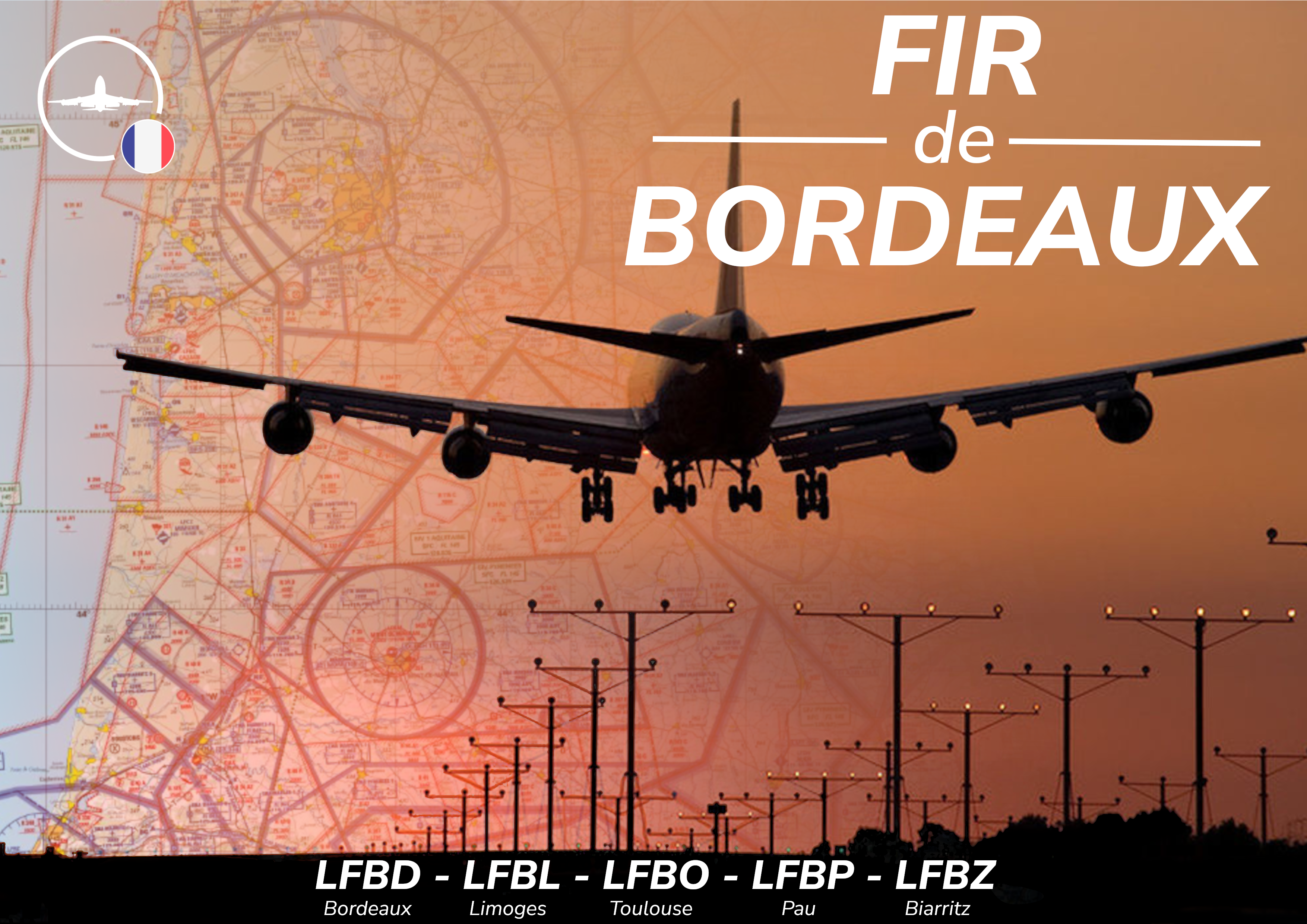 Welcome to the Bordeaux FIR!
This FIR gathers a great diversity of terrains, ideal for both IFR and VFR. There is something for all tastes and for all the reliefs: ocean, plain, beach, mountain, countryside and city.
We hope to find you quickly on a control or flight session on one of our courses!
Sincerely,
The animation team of the Bordeaux FIR

Calendar
The Transavia Day!

IVAO France 20th anniversary are you saying? That's it! And let's move on with it!

I'm green (not of jealousy) from the outside to the inside, my destination panel covers the whole french territory. I am, I am... Well Transavia of course!




We are so glad to introduce you to the Transavia Day!

The principle is very easy: during 4 hours, 4 airports used by the airline as
FIR chiefs and animators
---
The email addresses of the animators are hidden since your are not logged in. In order to see them, please log in.
| Role | IVAO ID (VID) | Mail |
| --- | --- | --- |
| Bordeaux FIR animator | Vacant | Hidden |
| Bordeaux FIR animator | Vacant | Hidden |
| Bordeaux FIR animator | Vacant | Hidden |
| Bordeaux FIR animator | Vacant | Hidden |