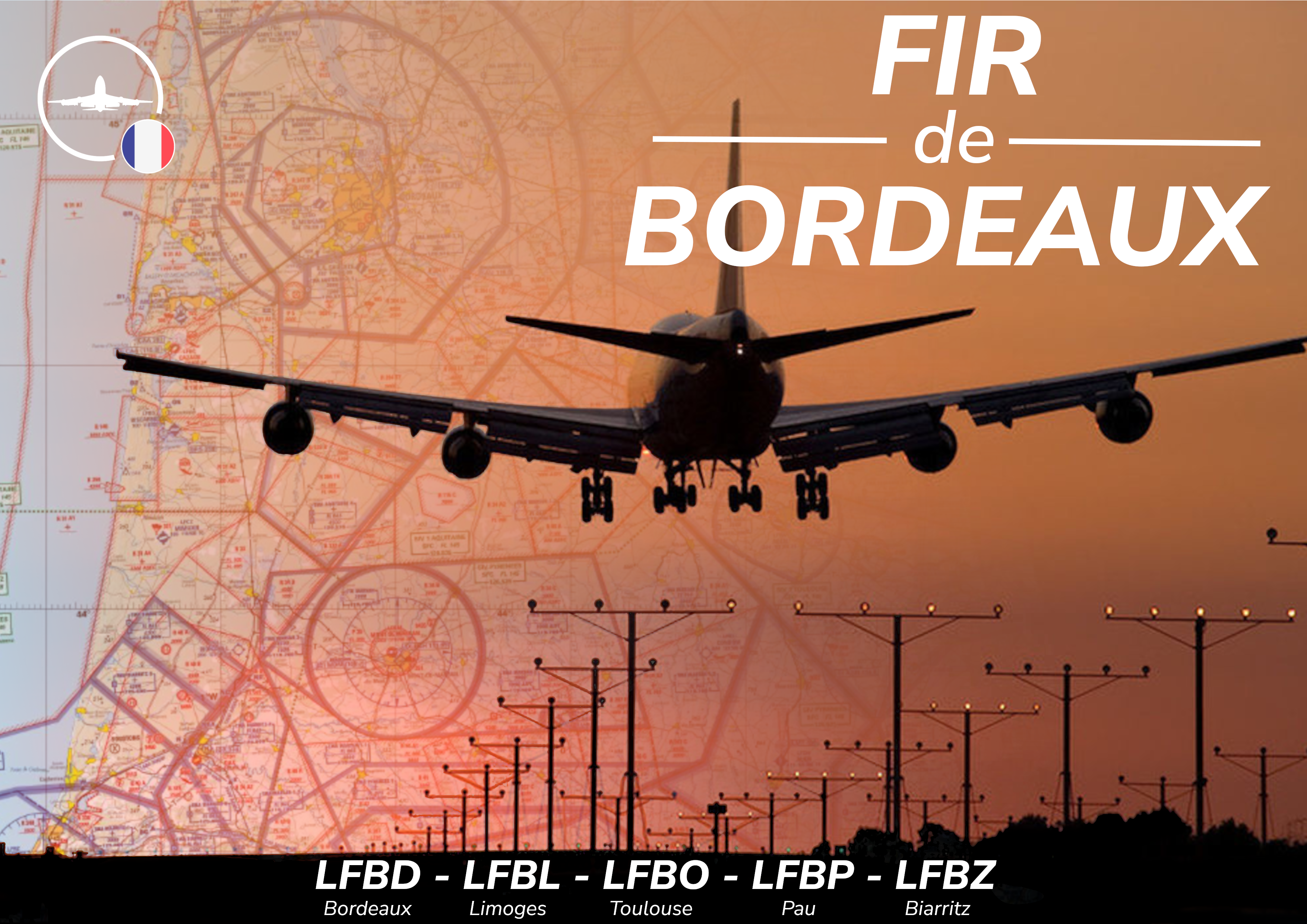 Welcome to the Bordeaux FIR!
This FIR gathers a great diversity of terrains, ideal for both IFR and VFR. There is something for all tastes and for all the reliefs: ocean, plain, beach, mountain, countryside and city.
We hope to find you quickly on a control or flight session on one of our courses!
Sincerely,
The animation team of the Bordeaux FIR

Calendar
Italy and France divisions have worked together and proudly invite you to this busy Airbridge between Malpensa et Bordeaux Mérignac, on Sunday 12th April from 13:00 UTC to 17:00 UTC. 4 hours to take pictures of the Alpes, Mediterranean Sea and Atlantic Coast, in the order you want, from your flightdeck. Do not forget to bring extra water for pilots and kero for planes as the afternoon will be very intense ! We look forward seeing you on Bordeaux

Online Day is back every other week from 21:00 to 23:00 local time !

France Division and each FIR put in the spotlights territories or airport each online day edition.




Tuesday 14th April 2020


Paris FIR: Beauvais (LFOK)
Reims FIR: Lille (LFQQ)
Marseille FIR: Cannes (LFMD)
Bordeaux FIR: Toulouse-Blagnac (LFBO)
Brest FIR: Rennes (LFRN)

Tuesday 28FIR chiefs and animators

---

The email addresses of the animators are hidden since your are not logged in. In order to see them, please log in.