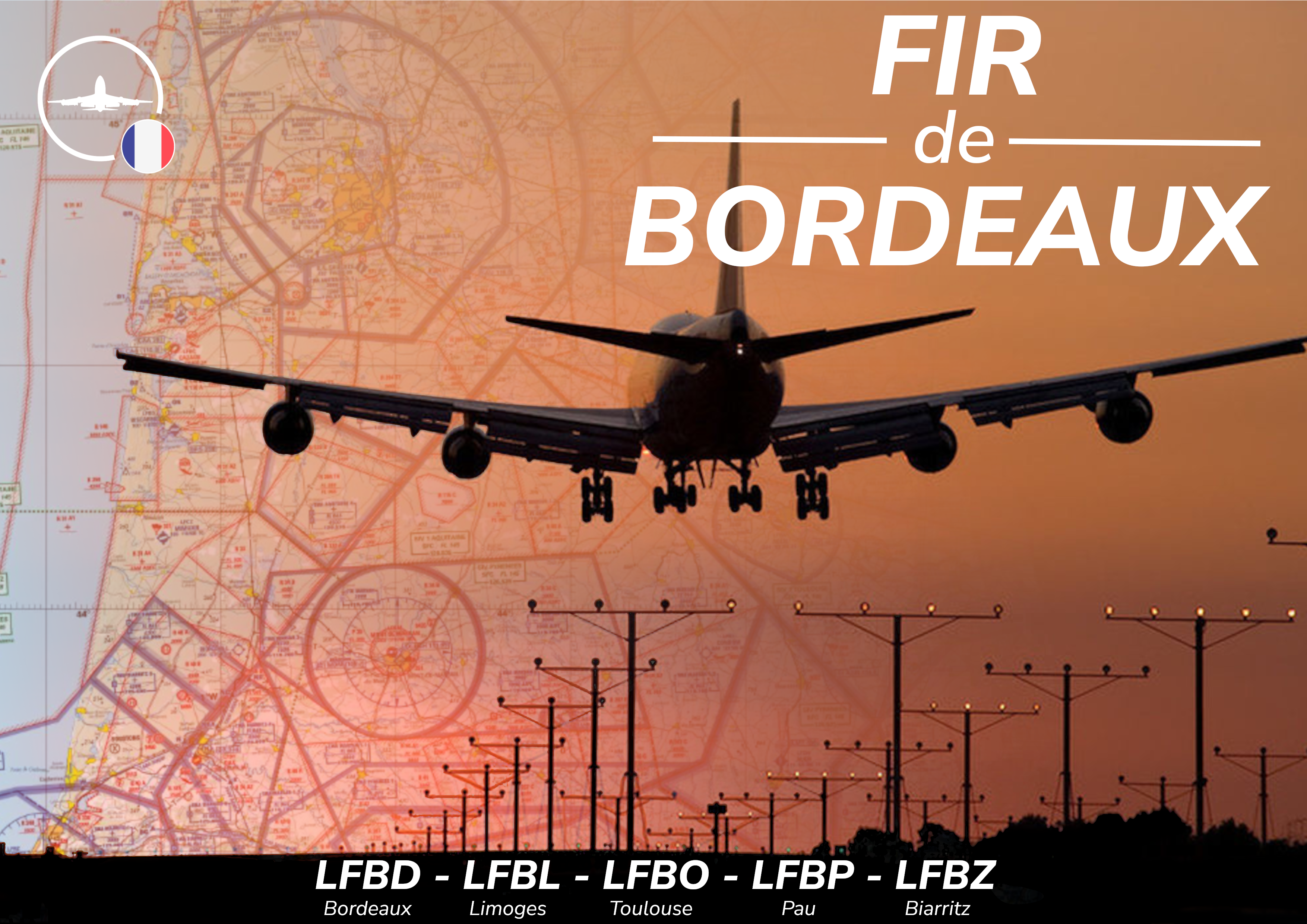 Welcome to the Bordeaux FIR!
This FIR gathers a great diversity of terrains, ideal for both IFR and VFR. There is something for all tastes and for all the reliefs: ocean, plain, beach, mountain, countryside and city.
We hope to find you quickly on a control or flight session on one of our courses!
Sincerely,
The animation team of the Bordeaux FIR

Calendar
Riddle edition




Since September, every two weeks, two versions of the Online Day will take place. The first one is the Online Day Busy Edition. The principle is very easy: fly from and to the French territory during the evening. The second version possible is the Online Day Riddle Edition. For this second option, a riddle will be released one week before the Online Day. This riddle will allow
FIR chiefs and animators
| Role | Name | Mail |
| --- | --- | --- |
| LFBB-CH – Bordeaux FIR France Chief | Vacant | |
---
The email addresses of the animators are hidden since your are not logged in. In order to see them, please log in.
| Role | IVAO ID (VID) | Mail |
| --- | --- | --- |
| Bordeaux FIR animator | 598018 | Hidden |
| Bordeaux FIR animator | 577085 | Hidden |
| Bordeaux FIR animator | 647248 | Hidden |