IVAO website and IVAN passwords have been reset by IVAO HQ. Click on the banner to regain your access.
Leg 10 GCRR - LETO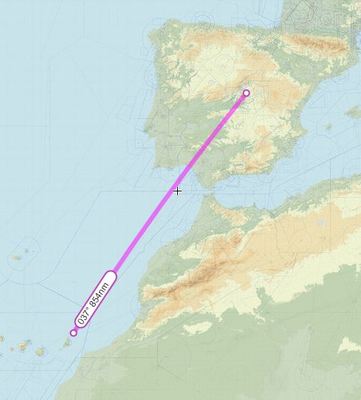 Opening date and time

05/04/2021 07:00 UTC
Departure

GCRR - Lanzarote
Destination

LETO - Torrejón
Distance

855 NM
Description

IFR flight.

Mandatory Aircraft: C160, C130, A400M or other military turboprop.
Route

VASTO UN858 AKUDA DCT PESAS UN858 PARKA UZ165 SOTUK
Minimum flight level

FL210
Initial cruise flight level / Maximum flight level

FL330
Parity

Odd
Flight rules

IFR
Aircraft category

Military transport